Top 10 Best Cavoodle Groomers in NSW
Cavoodles, a cross between the Cavalier King Charles Spaniel and Poodle, are one of Australia's favourite dogs, and for good reason. They are quite possibly the best of both their parent breeds. They are affectionate and attentive like the Cavalier King Charles Spaniel and the intelligence and hypo-allergenicness of the Poodle. The Cavoodle is a relatively low shedding dog but it does need to be regularly groomed to keep its hair manageable and to prevent knots that could cause skin issues. Of course, finding a groomer that knows exactly how to groom Cavoodles is absolutely essential.
Here are 10 of our favourite Cavoodle groomers in New South Wales:
Darlo Dogs is located in Darlinghurst and specialises in a variety of breed standard styles.
Located in Rosebery, this grooming business in Sydney does a variety of grooming styles and offers pickup and drop-off services to boot.
Bloomingtails takes grooming very seriously. They offer full cleaning services, a fashionable cut according to your specific liking, and they finish each groom with a spritz of cologne and a free bandana. If you're ever near Pacific Highway, Artamon, be sure to check these guys out.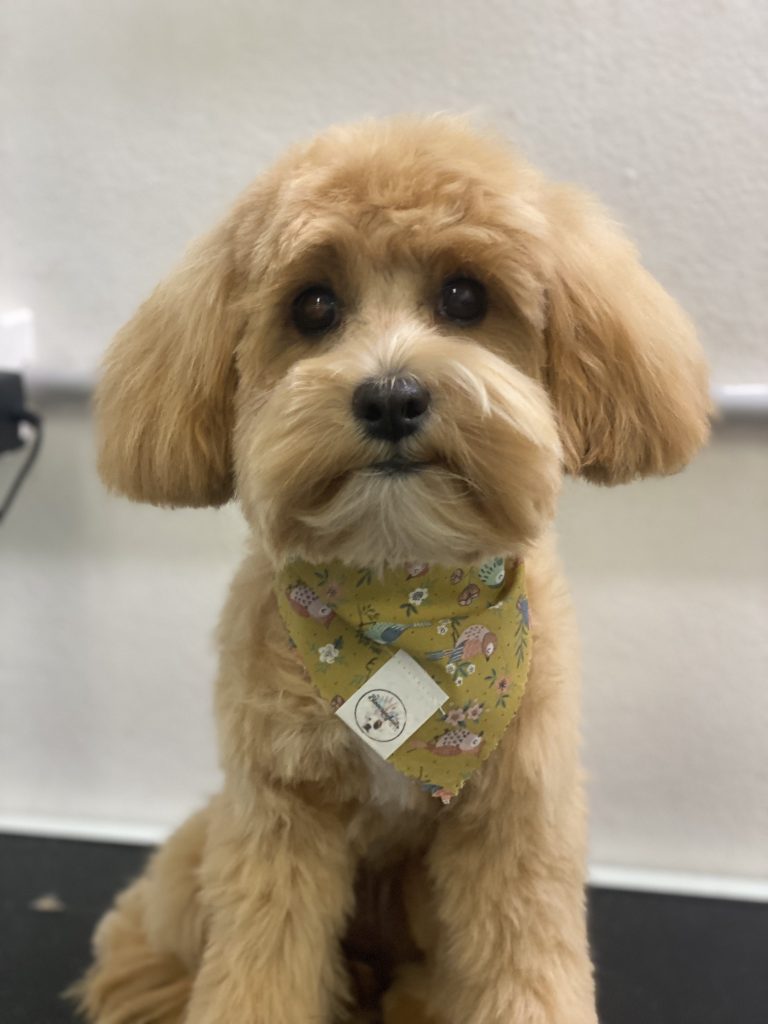 Established in Orange, NSW in 2019, Diesel and Blue Daycare & Grooming is composed of award-winning grooming specialists.
Owned and operated by Nico in Darlinghurst, Pawdressers offers grooming, daycare and petsitting services.
Woof the Original in Sylvania Heights is owned by Prue Hammond, an award winning 2nd generation groomer who has been grooming for over 40 years.
With locations in Dudley and Belmont, Soapy Pause is known for creating safe and happy grooming environments for every dog that passes through their hands.
Alpha Pet Spa is a top class dog groomer that offers a varied range of services in Maitland, NSW.
Operating in Kenthurst, Pup Culture is a quaint little salon that offers dedicated and quality grooming services, specialising in fluffy styles and hand-scissoring.
The Doggy Wears Pawda in Edensor Park is an award winning boutique doggy spa. It prides itself on using only the best grooming products and tools.