If you've been looking at Cavoodle colour charts, trying to decide what colour you want your new puppy to be, then you may have had a hard time deciding so far. Cavoodle coats come in a variety of unique and beautiful colours, each with its own unique features. While most Cavoodles are found in traditional black and tan or white and tan markings, there are several other coat colours that you can find this breed in. Some of these colours, especially merle colours, are exceedingly rare because the gene responsible is rare in Poodles and almost non-existent among Cavalier King Charles Spaniels.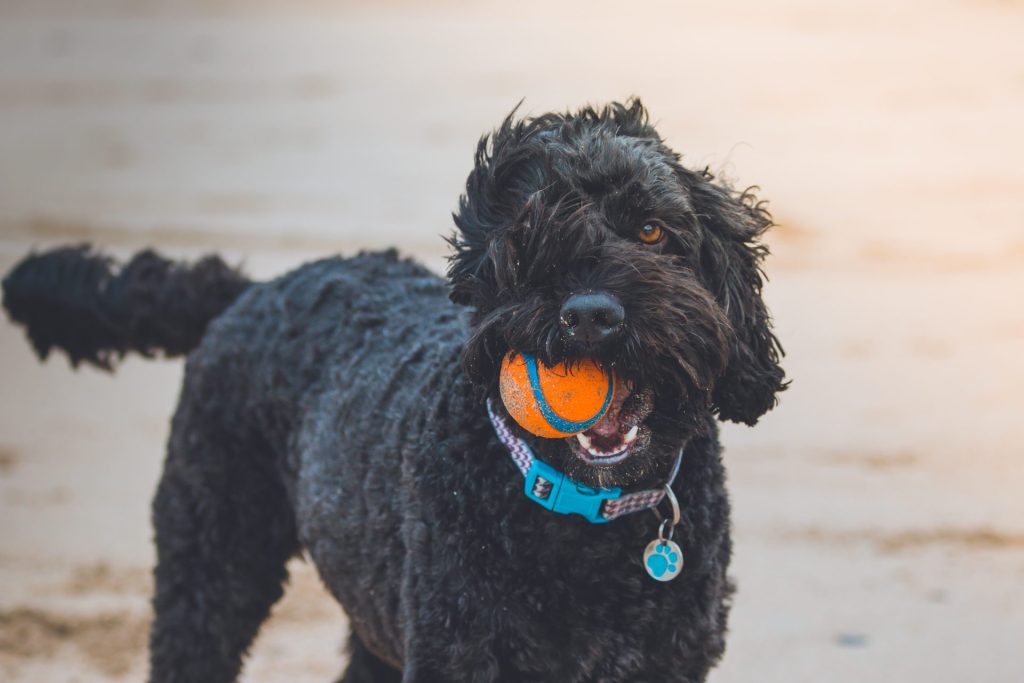 The first unique Cavoodle colour is the chocolate merle. This coloration combines chocolate brown base colouring with silver-grey patches that create an interesting marble effect on the dog's coat. The patches themselves may be either solid or speckled depending on the puppy's genetics. This colour is quite rare but very striking when seen in person.
The second unique Cavoodle colour is the apricot merle; this is the same genetic pattern as the chocolate merle but instead of having a dark brown base colour it instead has an apricot hue which gives it an even more exotic look than its darker counterpart. The patches on this coat may also be either solid or speckled depending on the pup's genetics.
The third unique Cavoodle colour is the black-and-tan Cavoodle, which features a solid black body with tan points around the eyes, nose, paws, chest, and tail tip (the latter two may also be cream). This striking combination stands out among other breeds due to its contrast between light and dark colouring.
The fourth unique Cavoodle colour is the red toy poodle; this variation has all of the same features as a standard toy poodle but instead has a bright red fur covering its body instead of white or cream coloured fur. Red toy poodles can vary greatly in shade from deep mahogany to bright cherry red depending on their genetics so they make great companions for those who want something truly eye-catching yet still subtle enough to blend into any home décor style if desired.
Finally, we have another variation on the classic black-and-tan colouring – the brindle Cavoodle! Brindle Cavoodles look like they have black stripes on a red coat which creates an attractive patterned effect that's sure to draw compliments wherever they go. This type of coat colouring is often described as tiger-striped, though there is significantly more blending between colours and the stripes are not very distinct.
No matter what type of Cavoodle you choose, each one comes with its own set of unique characteristics that make them stand out from other breeds – especially when it comes to their gorgeous coats!. There's no shortage of options for those looking for something truly special when it comes to picking out their next furry companion!