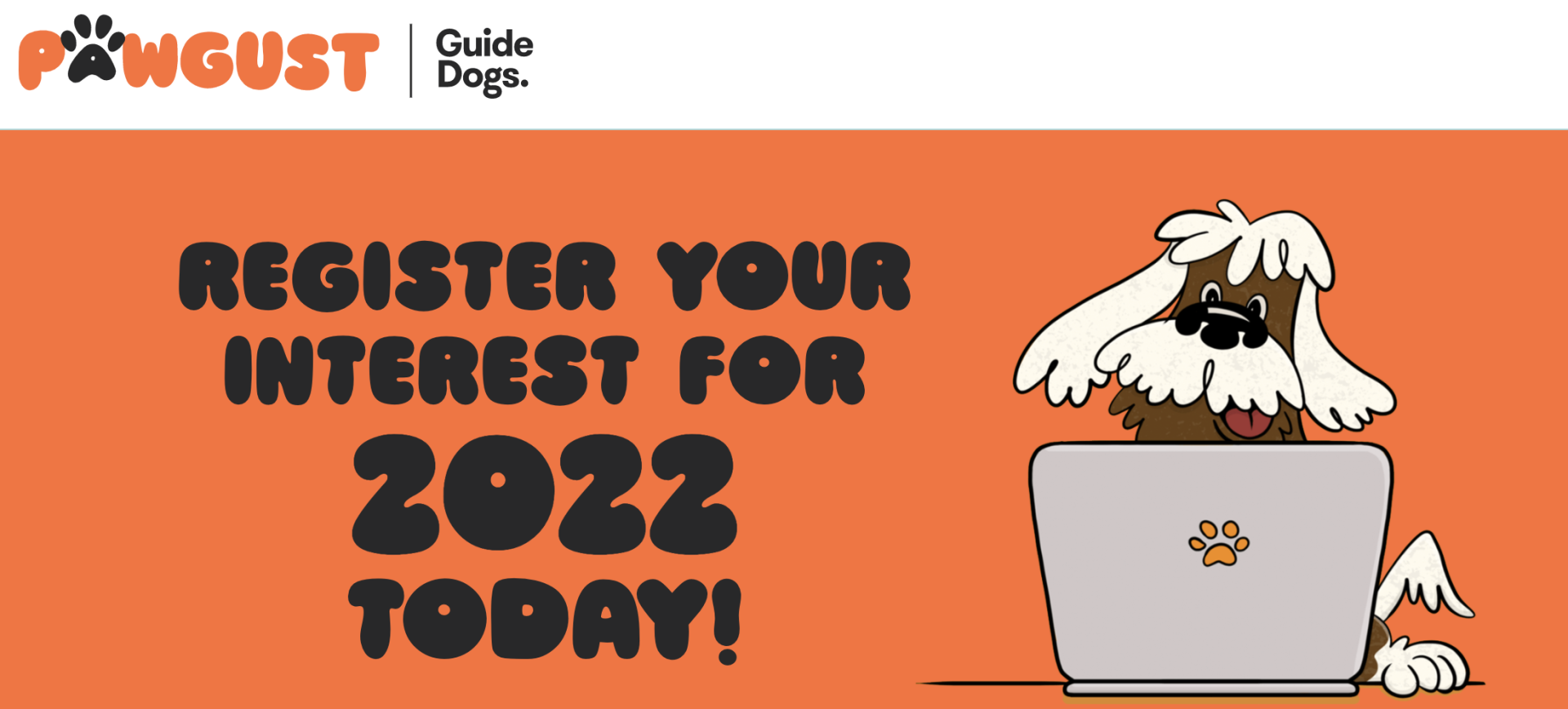 About PAWGUST
PAWGUST is a fundraiser that encourages people and their pooches to brave the cold and walk or run at least 30 minutes every day in August to raise funds for Guide Dogs.
The funds you raise during PAWGUST will go towards helping breed, raise and train Guide Dogs so that we can create a world where everyone who needs a Guide Dog, has a Guide Dog.
It costs in excess of $50,000 to breed, raise and train just one Guide Dog puppy and with hundreds being trained each year, every dollar raised throughout PAWGUST counts.
PAWGUST participants (and their dog/s) will experience physical and mental health benefits from the challenge – leading to happier, healthier lives.
Pre-registration starts now. Visit https://www.pawgust.com.au/